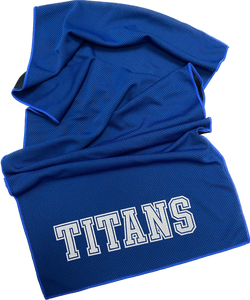 31.49" w x 11.8" h

50% Nylon/50% Polyester sport towel.
Latex-free, lightweight, soft, breathable
When wet, towel cools for up to 2 hours; when dry it absorbs sweat.
To activate: 1 - soak towel, 2 - ring out excess water, 3 - snap to activate (to re-activate re-soak and snap).
Hand wash only.